The following Transportation Plan draft vision and objectives will form an important foundation for identifying and evaluating potential strategies and actions.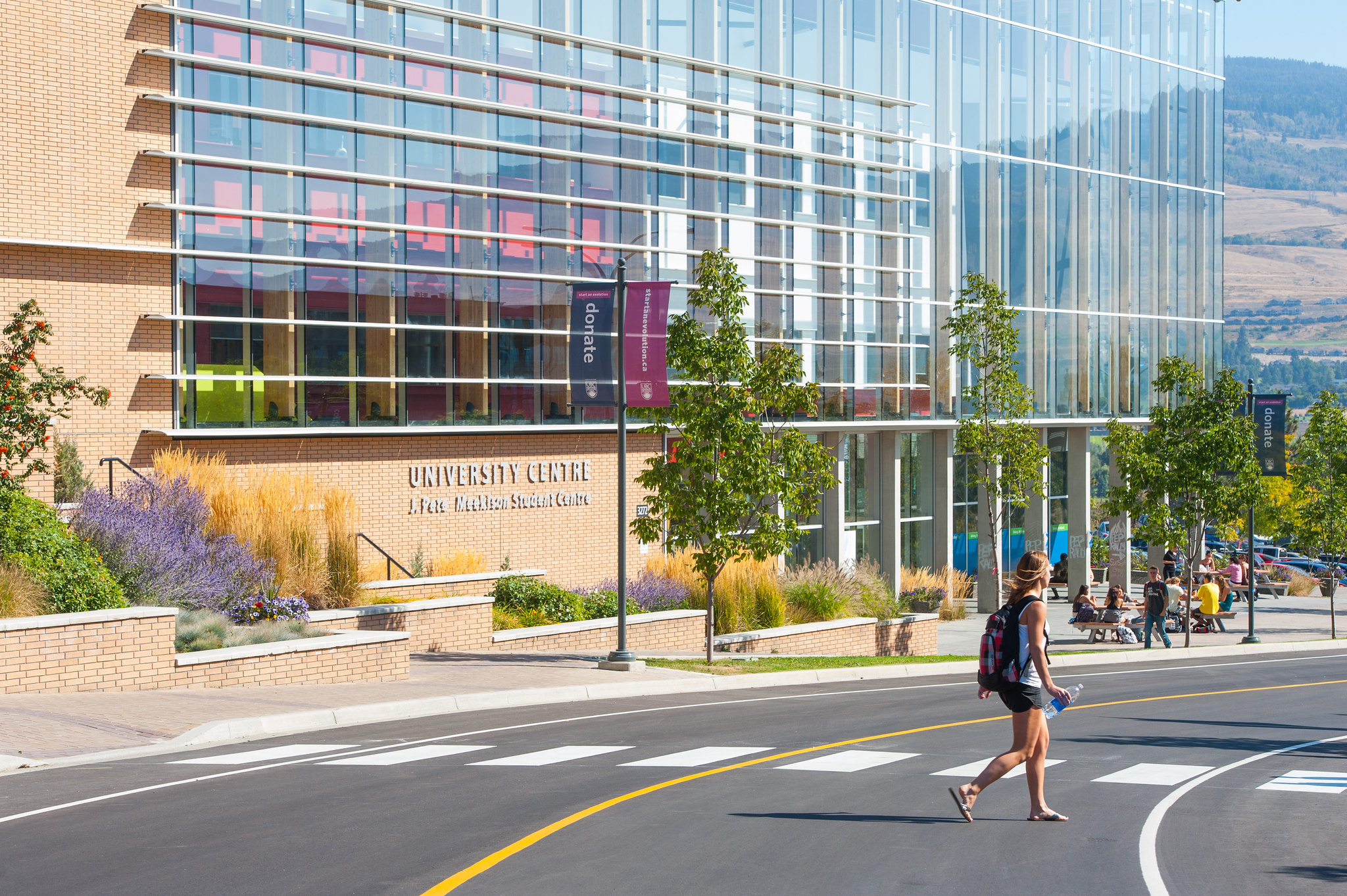 The draft vision and objectives were developed with the input from UBC planning staff, technical experts, and campus and regional stakeholders
Draft Vision
UBC Okanagan envisions a resilient, connected and equitable transportation system for the campus and region. Together with our community and partners, we will enable sustainable, healthy and affordable travel choices for getting to from and around campus – enhancing the UBC Okanagan experience and demonstrating leadership in climate action.
Draft Objectives
Reduce emissions associated with travel
(i.e., reducing transportation trips overall and shifting to more active or sustainable transportation modes, such as cycling and electric vehicles)
Expand transportation choice and flexibility
(i.e., improving transportation options to enable people to choose the right transportation mode for their trip while maintaining affordability)
Improve the experience and safety of travel for people of all ages and abilities
(i.e, improving comfort, convenience, accessibility, reducing travel times, etc.)
Encourage and prioritize the use of active and sustainable modes
(i.e, supporting transit, walking, cycling, other micro-mobility options)
Support the development of a mixed-use and compact campus community
(i.e., using land more efficiently, combining uses such as housing and community services in one building, improving walkability of the campus, and contributing to vibrancy of outdoor public spaces)
Be a catalyst for change and leader in innovation for sustainable transportation
(i.e., driving a broader cultural shift and using new and emerging technologies, such as commuting platforms that allow people to plan, book and pay for multiple types of transportation services)
Ensure long-term flexibility and adaptability to changing needs
(i.e., remaining nimble in the face of technological, social, cultural and environmental change)
Evaluating Benefits and Costs
As we develop the Transportation Plan, a detailed evaluation of costs and benefits will be undertaken to help guide our understanding of tradeoffs and choices. In addition to the objectives, it's helpful to consider the level of benefit relative to the investment required. For example, some strategies will have high benefit relative to cost (e.g., remote working options) while others have low benefit relative to cost (e.g., building more parking). Other strategies will have high benefit and high cost (e.g., building more housing on the campus).