---
The proposal is for a new Child Care Facility that will expand the services currently provided at the existing UBC Okanagan Daycare Building.  The new 520 GSM (5,600 GSF) facility will be co-located with the existing Daycare Building and will add 37 new childcare spaces (12 infant/toddler and 25 3-5 year) to the current 57 childcare spaces (22 infant/toddler and 25 3-5 year).
---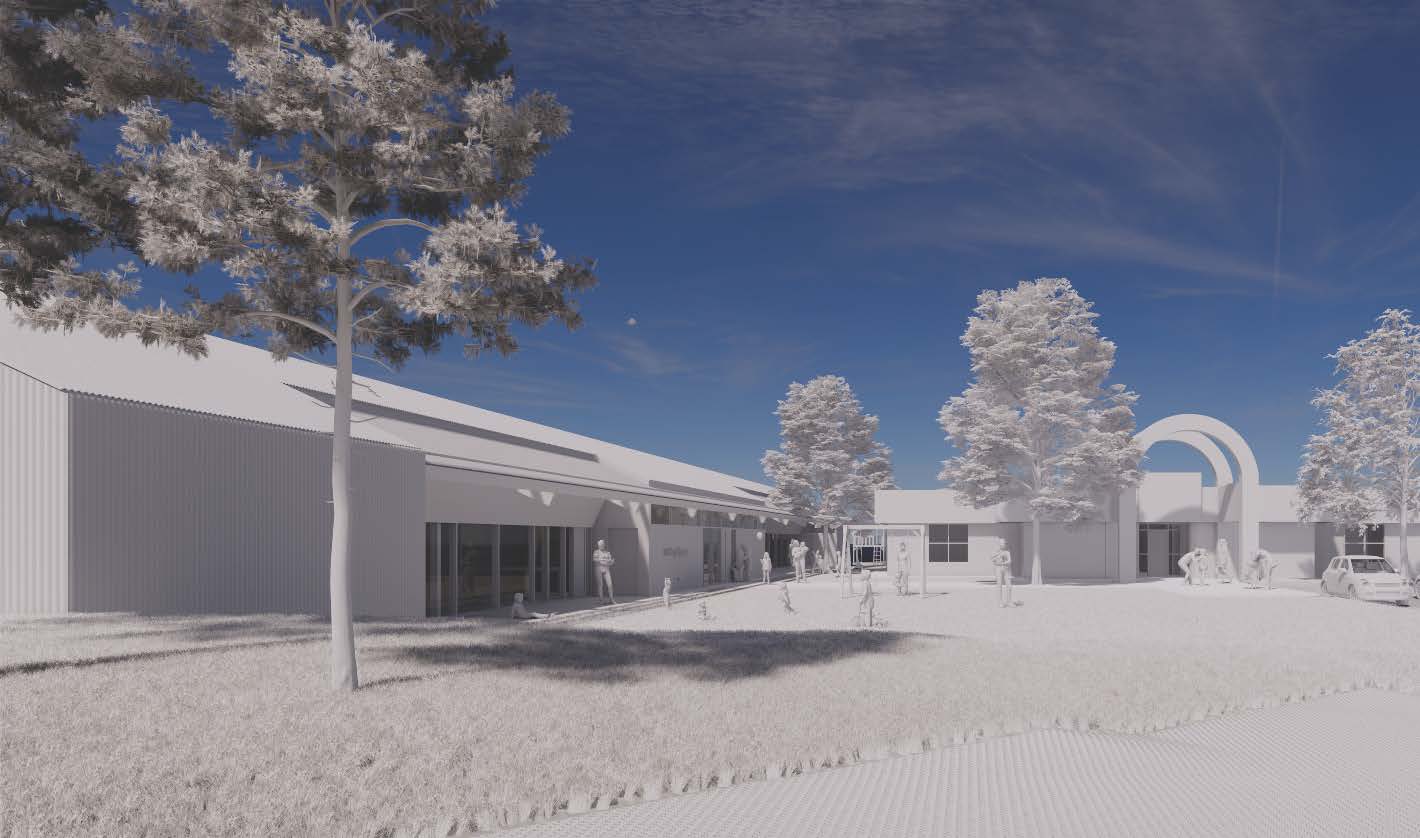 Conceptual rendering of the new Child Care Facility
Development Approval Application
DA2022-02
Location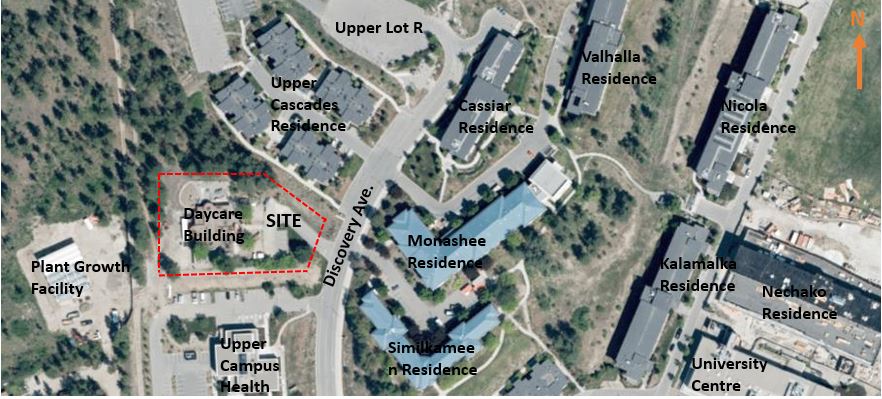 Co-located on the exisiting Daycare building site, to the south.
Proponents
UBC Properties Trust
Public Comment
The public consultation for this application took place online on August 11 – August 19th.
The survey is now closed.
Contact
Project Planner, Campus Planning
250-863-8947
Attachments
The Application Booklet is submitted by project team in support of the Development Approval (DA) application for the project. The booklet outlines the project's design rationale and its compliance with campus planning, design and sustainability goals and policies. The booklet also includes geotechnical assessment, site plan, context plan, schematic designs, shadow plan, floor plans, elevations, building sections, and Schematic Design Report.
For an overview of the project, watch a presentation from the project architects about the building's design and program:
Timeline
July 26, 2022 – Development Approval Application received.
August 10, 2022 – The application is reviewed by the UBC Okanagan Development Review Committee.
August 11, 2022 – The public is invited to provide feedback on the project from August 11, 2022 to August 19, 2022.