UBC Okanagan building for the future
Several construction projects are about to begin at UBC Okanagan, establishing much-needed additional space for research and teaching, student housing, food services and other campus amenities.
Here's an overview of projects you will see under construction at UBC Okanagan over the next year or so.
Nechako Residence
Located between the University Centre and the Commons recreation field, the Nechako Residence is a six-storey facility, with the bottom two floors devoted to a 500-seat dining hall and amenity space for residence students, including  quiet study and informal gathering space, a fitness room and casual recreation space. The top four storeys will feature a student residence with 220 modified traditional bedrooms (i.e. two rooms with a shared bathroom). Nechako will be a LEED Gold certified building.
Construction is expected to be completed by summer 2021.
Skeena Residence
Just north of the existing Nicola Residence, the new Skeena Residence will be a six-storey student residence building with an additional 220  modified traditional bedrooms  and in-house residence amenities including lounges, informal study space, an activity room and laundry facilities. Skeena is designed to a Passive House standard, and will be the first such building for UBC.
Construction is expected to be completed by summer 2020.
Engineering Design Labs
In coming months, work will begin on a new 5,000 sq. ft. temporary modular building east of the UBC Okanagan Library building, near the new Commons building on Alumni Avenue. The Engineering Design Labs building will be one of a series of 'bridge' projects to meet the near-term needs of the rapidly growing School of Engineering.  It will accommodate a Fluid Mechanics and Hydraulics Lab, Makers Space, and a Matter and Energy Lab.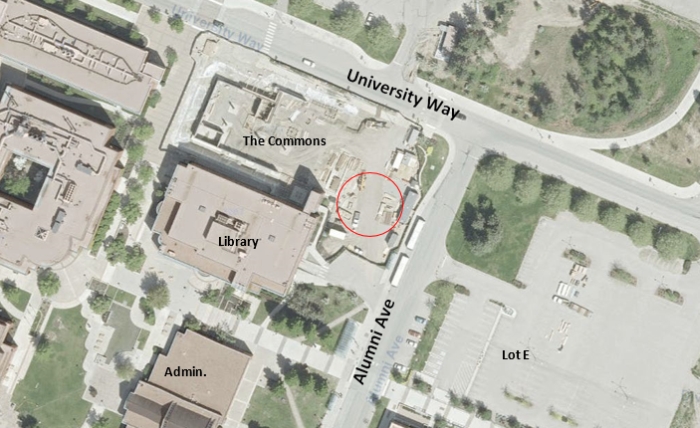 ---
Innovation Precinct 1 (1540 Innovation Drive)
In 2017, UBC purchased 1540 Innovation Drive – a 1.36 acre land parcel with 24,400 sq. ft. warehouse/office building – at the north end of the university's future Innovation Precinct. This property is of strategic importance as it will be the first example that pairs commercial activity with UBC Okanagan research and learning. It will facilitate innovation and co-location partnerships with local technology companies, support graduate student needs, and help address the shortage of academic space at UBC Okanagan.
The building will be renovated to accommodate research laboratory facilities for Engineering faculty, studio space for Faculty of Creative and Critical Studies Master of Fine Arts students, an industry-UBC partnership research centre, and shared collaborative space.
1540 Innovation Drive is expected to be ready for initial occupancy later this year.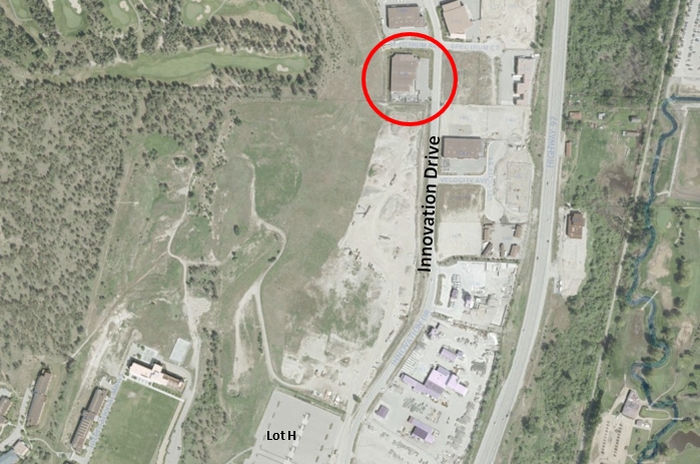 ---
Plant Growth Facility (greenhouse)
Construction will begin this summer on a new 5,000 sq. ft. greenhouse – the Plant Growth Facility. Located west of the Upper Campus Health Building, the facility will provide researchers with much needed greenhouse plant care and growth space on campus to support applied research.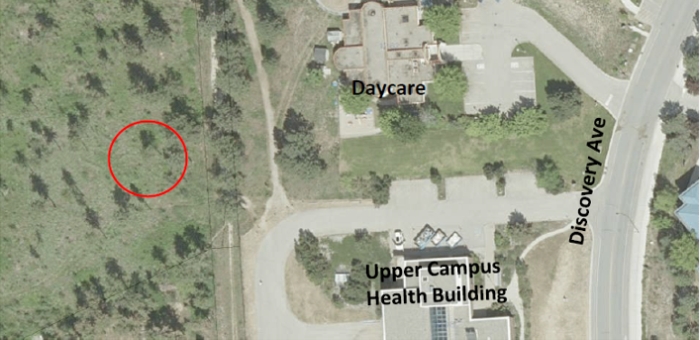 ---
Office Modular Building
Construction will begin this year on a temporary modular building planned for the area east of the Transit Exchange. This building is needed to address the campus's current space shortage and will provide temporary office space for university staff to enable campus moves and growth.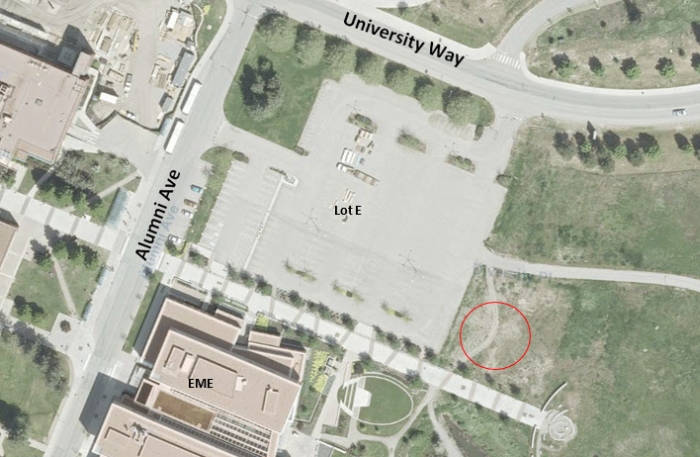 ---
Watch for updates
As the various projects move ahead, watch for updates and email notifications about construction on campus.
For the latest information on upcoming campus projects, visit the Campus Planning and Development website.
For updates about campus construction and detours, and getting to, from and around campus, visit transportation.ok.ubc.ca.