x̌əl sic snpax̌nwixʷtn
---
The proposal is for a new four-storey 13,564 m2 interdisciplinary academic building containing teaching, research, office and community and engagement space, including 100-seat and 200-seat lecture theatres.
---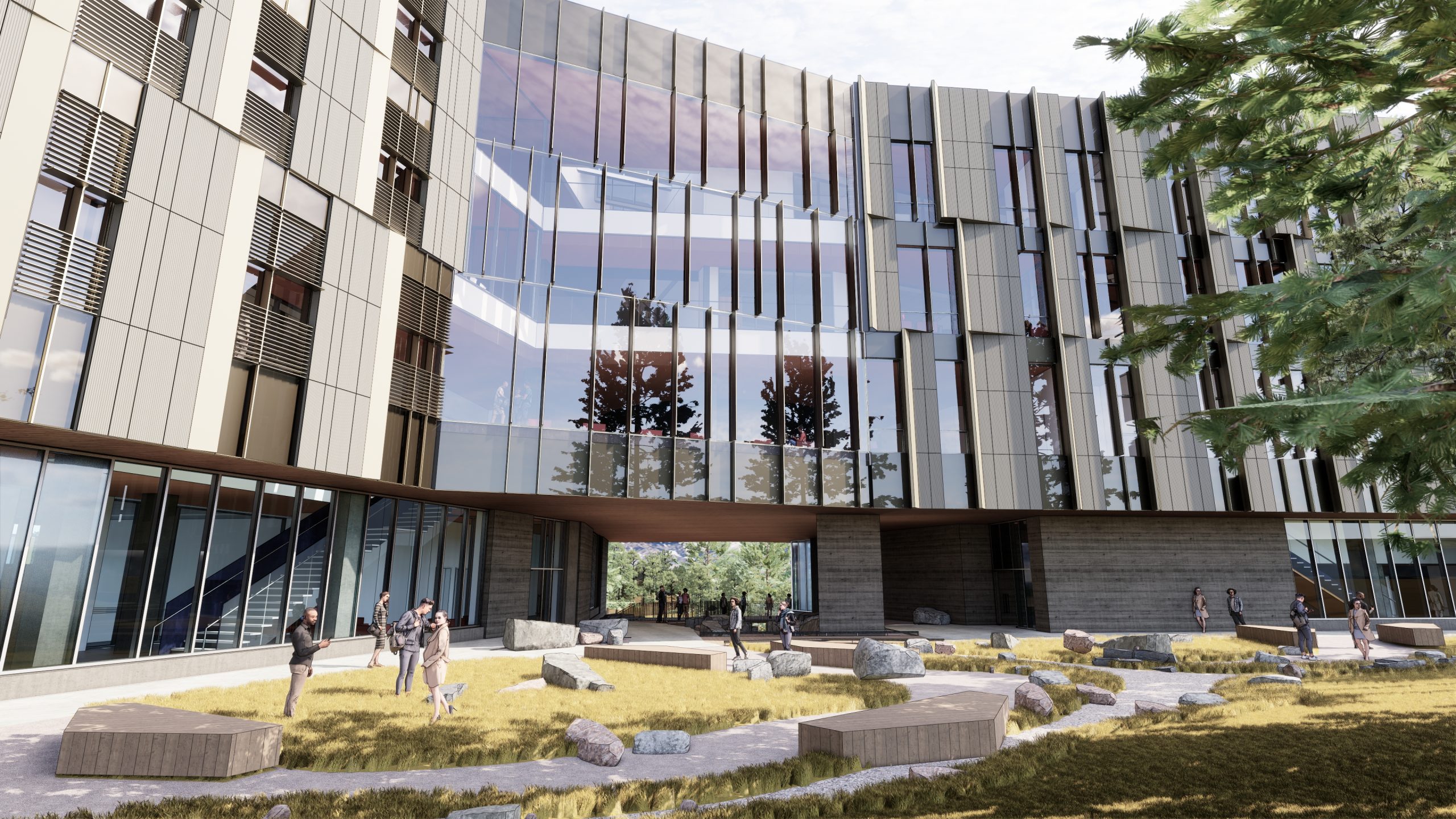 Conceptual rendering of the new building x̌əl sic snpax̌nwixʷtn
Development Approval Application
DA2021-01
Location
The area south of the Engineering Management Education (EME) building on Alumni Avenue and north of Parking Lot J.
Proponents
UBC Properties Trust
Public Comment
Due to precautions in place for COVID-19, the public consultation for this application will take place online April 28 – May 11, 2021.
Please review the attached documents below.  The Comment Form closed on May 11, 2021.
Contact
Abigail Riley
Associate Director, Campus Planning
(250) 317-0135
Attachments
The Application Booklet is submitted by the project team in support of the Development Approval (DA) application for the project. The booklet outlines the project's design rationale and its compliance with campus planning, design and sustainability goals and policies. The booklet also includes a program summary, site analysis, massing and shadow studies, building elevations and floor plans, building material and colour palette, and landscape plan.
For an overview of the project, watch a presentation from the project architects about the building's design and program:
Timeline
April 15, 2021 – Development Approval Application received
April 26, 2021 – Application reviewed by the UBC Okanagan Development Review Committee
April 28, 2021 – The public is invited to provide feedback on the project from April 28, 2021 to May 11, 2021
May 3, 2021 – Application reviewed at the UBC Okanagan Urban Design Review Meeting
June 10, 2022 – Development Permit issued
January 2023 – Construction commences. Anticipated to be completed in December 2025
Learn More
UBC Okanagan Main Page – x̌əl sic snpax̌nwixʷtn
UBC Facilities: Infrastructure Development – x̌əl sic snpax̌nwixʷtn