ABOUT THE CAMPUS PLAN UPDATE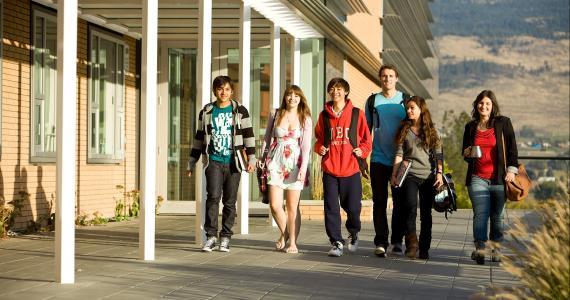 In 2013, UBC's Board of Governors directed that the Okanagan Campus Plan be updated to guide future growth, and continue to serve the needs of students, faculty, and staff.
Purpose of the 2015 Campus Plan Update
The UBC Okanagan Campus Plan is being updated to help guide the future growth and development of the Okanagan campus.  The current Campus Plan was adopted in 2005 and lightly updated in 2009. Since then, the campus has met its growth projections, with student enrolment more than doubling, and campus floor space nearly tripling. Having reached the capacity anticipated in the current Campus Plan, an update is required to ensure that there is adequate capacity to accommodate future growth over the next 20 years.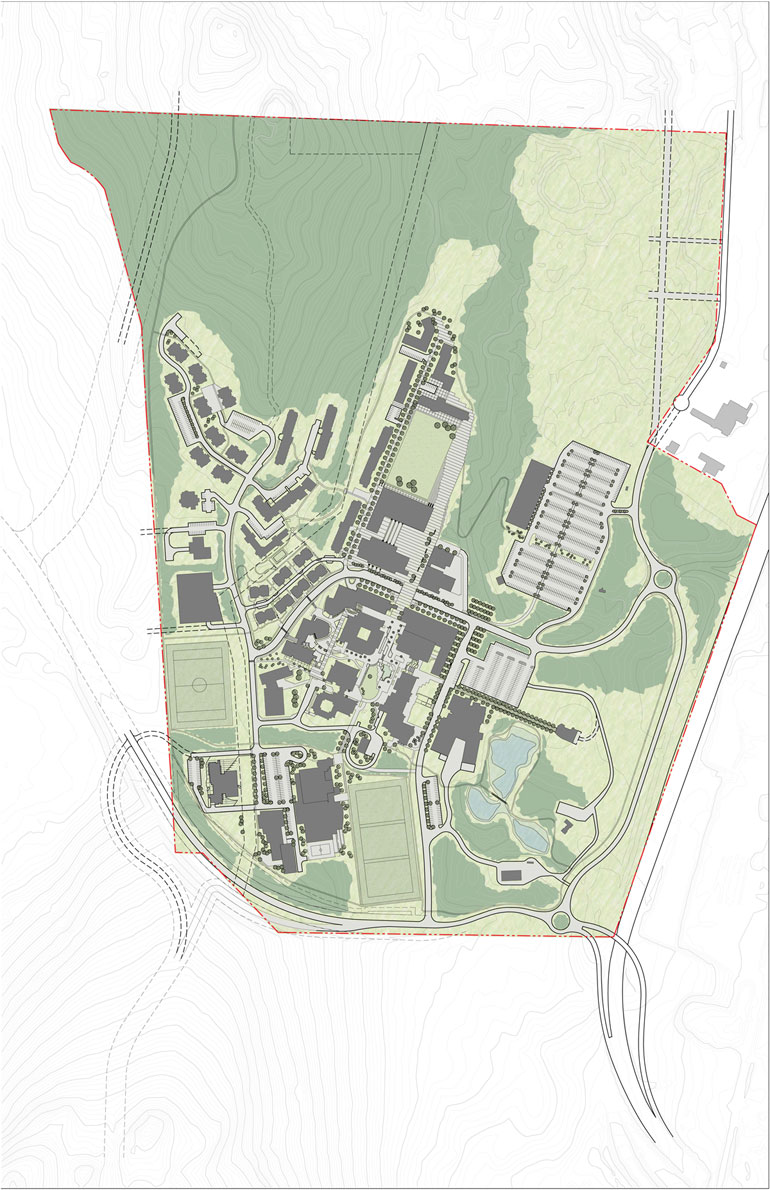 The draft Campus Plan will help guide this growth by identifying new opportunities to accommodate future needs for:
Academic and research facilities
Natural areas
Places for recreation
Campus residences
Cycling and walking trails
Road network
Transit facilities
Parking
Infrastructure services
Water, waste, energy
Informal places for social connection
Formal and informal study areas
Scope of the 2015 Campus Plan Update
The existing campus is 105 hectares, excluding the newly acquired 103 hectares, referred to as the West Campus lands. This update is focused on the existing campus, but also includes a future road connection from the west.
The 2015 Campus Plan Update is being developed in response to a number of key planning considerations that have been informed by public consultation and technical analysis.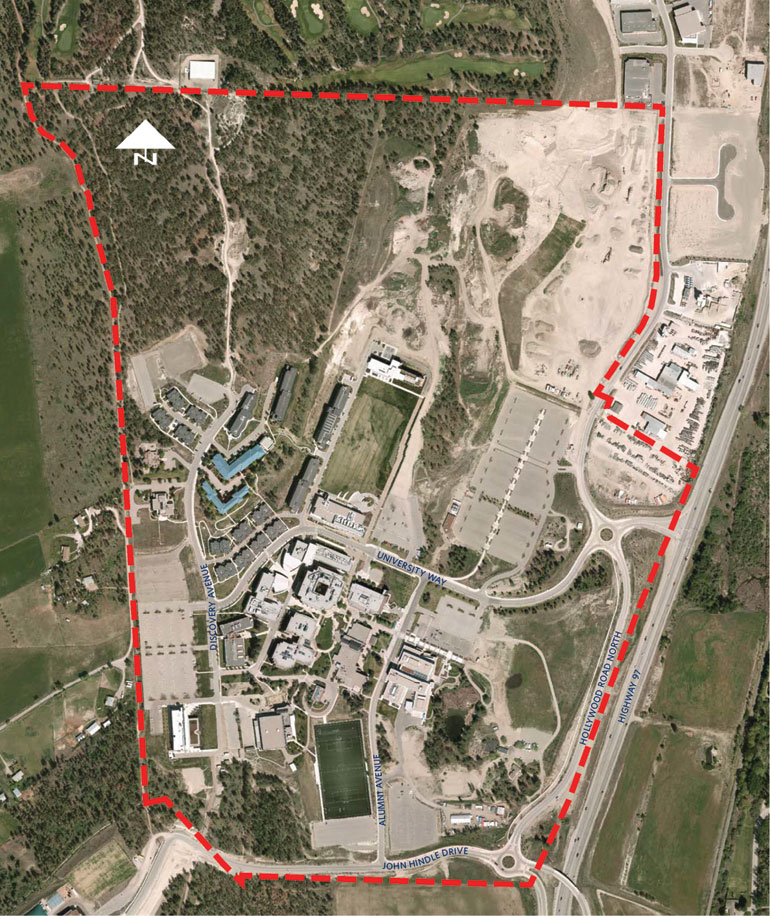 To inform the development of the updated Campus Plan, Phase 1 consultation helped identify the planning issues most important to members of the UBC Okanagan community and broader public. These key considerations included:
New and/or improved academic facilities
Cycling and pedestrian safety and access to campus
Improved transit to and from campus
Increased number and quality of on-campus amenities
Planning considerations have also been identified through a number of technical studies in 2014 that have provided a better understanding of the development potentials and constraints of the campus.
The Campus Plan Update program includes:
Accommodation of future academic and residential capacity to approximately 2030.
Accommodation of research-industry partnerships, both within the academic core and a future innovation precinct.
Transportation and network updates, including multi-modal connections through and to campus, and pedestrianized campus core as well as an enhanced transit exchange.
Increased parking capacity, including transitional strategies from parking lots to parking structures, enabling additional building sites as the campus develops.
General landscape and public realm guidelines
A whole systems infrastructure plan with a five-year implementation framework.